What's happening in the blog world?  Who's hosting giveaways?  Wednesday Wanderings is my way to let you know what's going on with some of my favorite blogs and some that I just happened upon this week.  Anybody out there that could make me a cute button? I would forever be grateful!
Here's what I've found this week.
Book Chatter and Other Stuff is giving away Tethered.  The contest ends Oct. 30, so hurry!
Have you checked out the Bloggy Giveaways?  They are having their Bloggy Giveaways Quarterly Carnival.  There are links to hundreds of giveaways going on this week.  See what you can find!
Over at Book Critiques, there are 2 giveaways.  One for The Healing Choice (11/1) and one for Lost and Found (11/3).  Which one would you choose? 
Have you been to BookingMama this week?  She has 3 new giveaways going on; WOW!  The first one is In the Land of Invisible Women, 2 copies ending 11/7.  Second, Hollywood Crows, up to 5 copies ending 11/9.  Just posted this morning is Life After Genius, 1 copy ending 11/11. 
Want to read Testimony?  Head over to Bookroomreviews Weblog and enter to win a copy.  She also has a $10 gift card to Build-a-Bear and Bethesda Sunscreen Soap.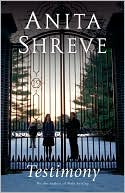 Dog Ear Diary is giving away a hardbound copy of Millions.  This ends on 11/4, so get your name in the random drawing by leaving a comment on the blog.
The Heretic Queen has been a popular giveaway this month.  Have you read it yet?  If not, Medieval Bookworm has a hardcover copy to give away.  This one ends on 11/7 so you still have some time to get your name in the drawing.
I love My Friend Amy.  She is always doing great things over there.  There are 4 copies of How to Be a Wicked Woman to be given away…great title for Halloween, huh?  Also just in time for Halloween…are you a vampire lover, read vampire books, or know vampire lore?  Share what you know tomorrow for Vampire Day on Amy's blog.  
One more thing…I mentioned earlier this week, but don't forget that next week is the Book Giveaway Carnival.  There will be book giveaways all over the blogosphere…including here!
If you have a giveaway you'd like me to post, or something exciting going on at your blog, please let me know so that I can add it here.  Until next week…